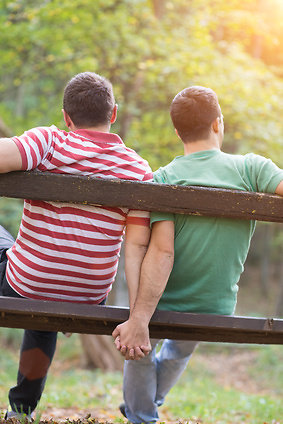 Couple Therapy
How can couple therapy help?


It can restore and maintain emotional and sexual intimacy
Learn to express feelings in a save therapeutic environment
Learn to validate each other's feelings and feel listened to and understood
Learn to communicate without getting into an argument
Learn how to resolve conflicts without bullying each other



"Being stuck in old patterns of interaction is a common human experience since we all
bring to our new relationships the cumulative learning from the past"
(Brief Therapy With Couples by Maria Gilbert & Diana Smukler)



I see my role as a couple therapist to help you to become "unstuck" and free from old, restrictive pattern in your relationship. As a couple therapist I facilitate the following process:-


To raise awareness of the non problem solving repetitive pattern your relationship
To disrupt this pattern and give you the opportunity to develop new behaviour that leads to positive, different outcomes and conflict resolution
To outline and mobilise the strength in the relationship and how each partner contributes to that.
To develop and test strategies that remedy deficits.
To teach you how to communicate in a 'non violent' way with each other and how to listen
To see each other in new way's and with empathy and understanding
To teach you how to communicate in a non judgemental and non blaming way and still express your feelings and needs
To raise awareness about different attachment styles and how this affects the kind of partner you unconsciously choose.



Listed below are some of the major attachment styles described by Bartholomew and Horrowitz 1991. What do you think is your tendency?....
Secure:
It is easy for me to become emotional close to others. I am comfortable depending on others and having others depend on me. I don't worry about being alone or having others not accept me.

Dismissing:
I am comfortable without close relationships. It is very important to me to feel independent and self-sufficient, and I prefer to not depend on others or have others depend on me.

Fearful:
I am uncomfortable getting close to others. I want emotionally close relationships, but I find it difficult to trust other's completely or to depend on them. I sometimes worry that I will be hurt if I allow myself to become close to others.

Preoccupied:
I want to be completely emotionally intimate with others, but I often find that others are reluctant to get as close as I would like. I am uncomfortable to be without close relationships, but sometimes I worry that other's don't value me as much as I value them.
I also offer the following packages:

The Pre-marriage Package (usually 6 to 8 sessions):
Are you thinking of marriage or wanting to make a long lasting commitment but not sure if this is the right thing to do? I can help you to find out in which ways you are compatible and how you can learn to accept the areas where you are not compatible. We would explore different areas of compatibilities such as values, priorities in life and likes or dislikes.

The Separation Package (usually 6 to 12 sessions)
Have you decided to separate, but still need to negotiate childcare? Do you still have unresolved conflicts that hinder peaceful negotiation of childcare or other issues? I can help you to resolve the conflicts that hinder you to negotiate and teach you negotiation techniques that you can also use at home.

The Affair Package (usually 8 to 16 sessions)
Do you have an affair and have not told your partner? I facilitate a space where you feel save enough to share your hurts and concerns in an honest way with your partner. I help you to explore and discover what was missing in your relationship that might have contributed to the affair and how to restore what has been missing.

The Re-Union Package (usually 6 to 12 sessions)
Do you feel stuck in your relationship and everything has become a routine? Is your sex-life suffering because you feel you lost interest or do you feel that boredom is more and more creeping in? Have you stopped communicating or has your communication become superficial and meaningless? I can help you to re-lighten the original spark that brought you together and restore intimacy in all areas of your relationship.
The Psycho- Sexual Package (usually 8 to 16 sessions)
Do you feel less or no sexual desire and do you also share less physical affection than you used to? Has something about your partner put you off sexually and you don't know how to communicate this? Do you suffer from performance anxiety or feel like you have failed sexually? Do you usually talk about your sexual preferences and dislikes or have you stopped doing that? Do you feel dominated by your partner or do you feel you want to dominate your partner? I facilitate a process that fosters open and honest communication. By helping you to explore your problems and listening to your concerns I help you to understand how you're emotional live and feelings to each other affect the degree of intimacy and sexual fulfilment you can achieve.